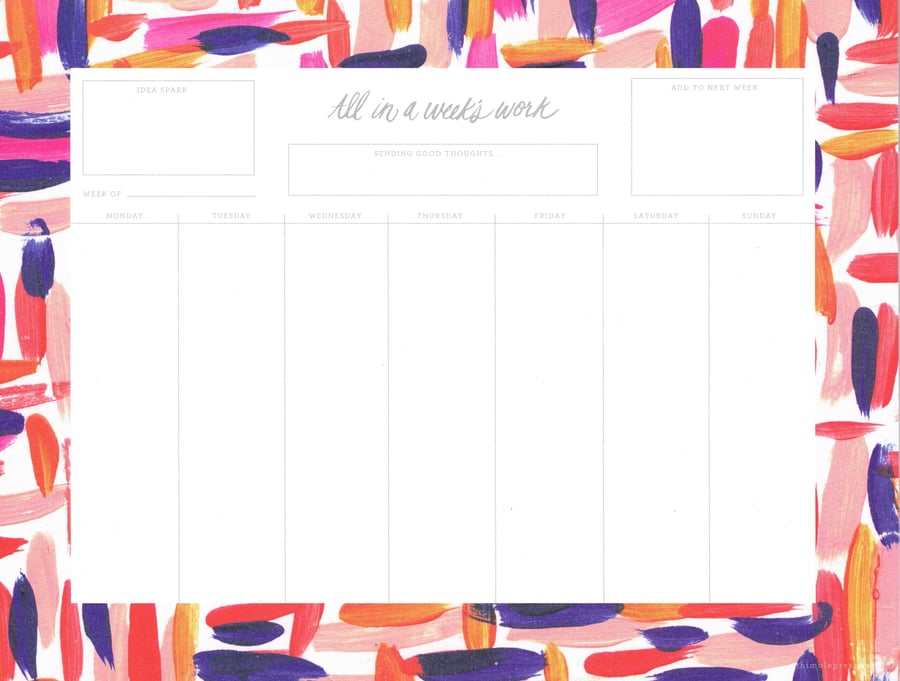 Thimblepress weekly desk planner
$

28.00
It's all in a week's work with this nifty desk planner from Mississippi-based stationers Thimblepress.
Plan your week in style with space for each day's tasks as well as sections for "idea sparks", "sending good thoughts" and "add to next week".
Features an original watercolour illustration. Feel good about supporting small business and independent design and be totally inspired to be organised!
+ 50 sheets
+ 8.5" x 11"
+ Made in the USA